BERKSHIRE PIGS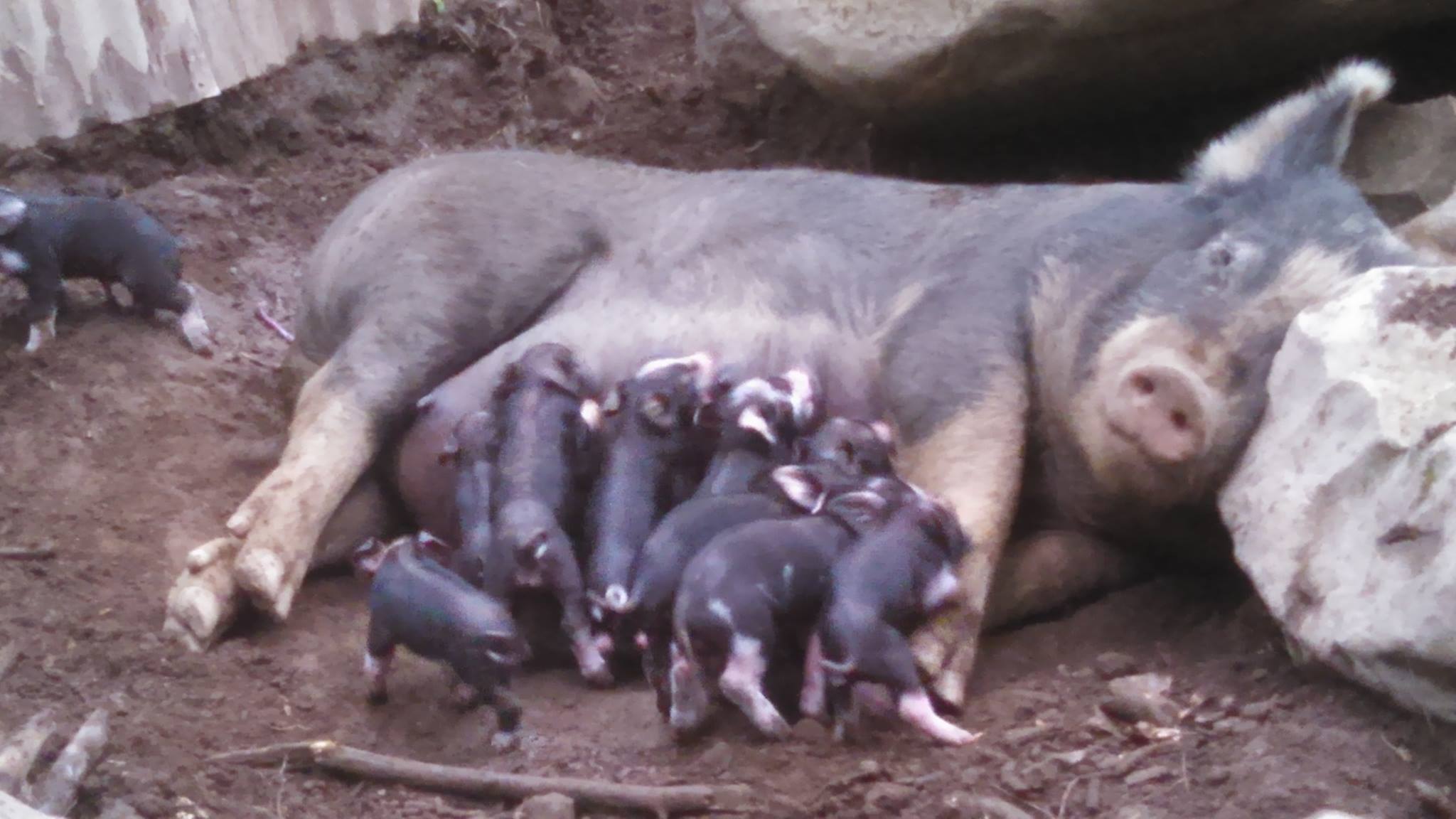 Purebred Berkshire Piglets 
Asking $100 each for gilts, barrow, and boars.  50% deposit required to reserve a piglet.  They will be ready to go at 8 weeks. 
Freezer Pork
We sell pork by the half and whole.  We transport the live animal to the butcher and you coordinate with them how you want it cut up for your consumption.  
 Contact us to reserve your pig today.
GOATS
Breeding Stock
We have market quality breeding stock available year round. The price of the stock depends on age, size, and proven performance. Contact us to see what is available.
Meat/Chevon
We have goat meat for sale year round on the hoof with the price being $2/lb live weight. On occasion we will sell older does and bucks as well as younger kids; prices for these will be lower and higher respectively.